Choosing the right home loan.
Nov 2022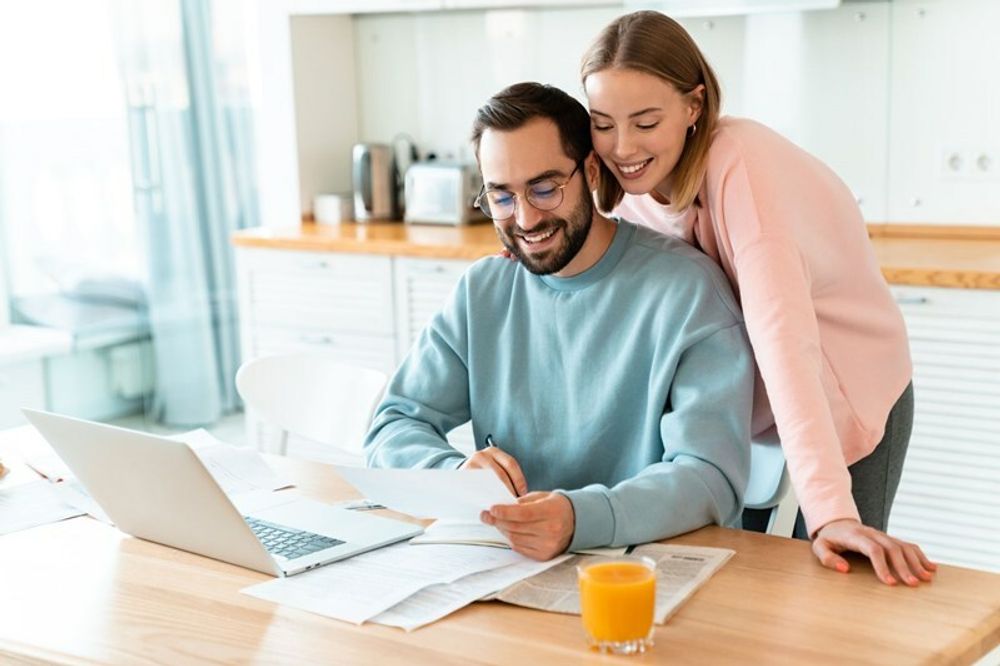 Finding a home loan is one of the first and most important steps in finding your dream home. There are a variety of home loans to choose from and it's important to educate yourself on the different loan types, their overall product features and interest rates so you know which is right for you.
It can be a complex and time-consuming process to find the best loan for your circumstances, so to help you get started here's an overview of the different loan types and their respective features.
Home loan deposit and Lenders' Mortgage Insurance
The first step in deciding what loan is right for you is saving for the deposit. Ideally, you want to have at least 20 per cent of the property's value saved, but you can have as little as 5 per cent.
If your deposit is less than 20 per cent, you will have to pay Lenders' Mortgage Insurance (LMI). It is a condition of home loan borrowing that helps protect lenders against your failure to make a home loan repayment. This can be a one-off payment, or you can roll it into your monthly mortgage repayments. The cost of the payment will depend on the amount you intend to borrow from your lender.
Principal and interest loans
According to the Australian Securities and Investments Commission (ASIC), most people take out a principal and interest home loan. This means you make regular payments against the amount you have borrowed and pay the interest on the loan at the same time.
Typically, a lender will offer principal and interest loans with a range of features, like a redraw facility or an offset account. However, it's important to remember that the more features a loan has, the higher the cost may be.
Interest-only loans
With an interest-only loan, for a set period (i.e. five years) you will only need to repay interest on the total amount borrowed (the principal). During this interest-only period nothing is paid off against the principal so this doesn't reduce.
After the interest-only period ends, the loan becomes a 'principal and interest' loan, meaning higher repayments as you start repaying both the principal and interest.
Variable, fixed and split rate home loans
Typically, lenders will also offer several different interest rate options:
Fixed interest rate
With a fixed rate home loan your repayments will be charged at the same interest rate for one to five years, depending on the agreed terms. The benefit of this type of loan is that you know exactly what your repayments will be, helping you stay in control of your budget.
Variable interest rate
A variable home loan starts with a low-interest rate, and after a fixed term begins to fluctuate with the market as set by the Reserve Bank, meaning your repayments can vary. With this type of loan many lenders will also offer the ability to package other products such as credit or debit cards.
Split (partially-fixed) rate
With a split (partially-fixed) rate loan, some of your loan has a fixed interest rate and the rest a variable interest rate. You can choose to split the loan to suit your circumstances e.g. 50/50 or 20/80 split.
Home loans with redraw facilities
Getting a home loan with redraw facilities provides you with the flexibility to repay more than your minimum repayment amount and if needed, withdraw from it later. The balance you would be able to draw from is the extra payments you have made on top of your required monthly repayments.
Finally…
With various loan options being offered by lots of different mortgage lenders it can be daunting to find the right home loan for your situation. Do your research - ASIC's moneysmart website is a good place to start – and always seek advice from a professional, such as a financial adviser or mortgage broker, to help understand the best options for your circumstances.
Achieve your property goals sooner, find a Belle Property agent near you.
Read more about the process of buying and search our current homes for sale.